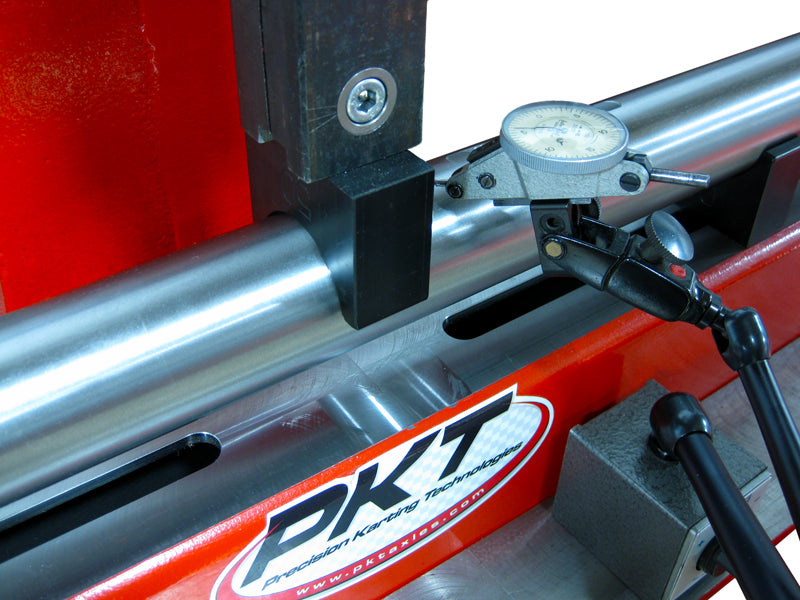 PKT has been successfully straightening kart axles for over ten years. We have developed dedicated straightening equipment to handle this proven process. Our service gives you, the customer, a cost effective alternative to purchasing new. If the damaged axle has kinks or wrinkles however, it needs to be thrown away.
Ship your axle to:
PKT
28718 Wall St.
Wixom, MI 48393
248.924.3272
You must include your contact information:
Name
Address
Phone Number
Email Address

Once we receive your axle it will be evaluated. If the damage is too severe we will call you. After the straightening process is complete, the axle will be deburred, polished and marked. The marking allows us to identify it as being previously straightened. We will oil protect and wrap in VCI paper prior to shipping.
Pricing: 25mm Diameter $45.00
30mm Diameter $50.00
1-1/4" Diameter $50.00
40mm Diameter $55.00
50mm Diameter $60.00